Summary
Breadsall Pre-School was established in 1978 and has a long and proud association with the local area. We are a charitable run organisation and rely on a responsible voluntary run parent committee who have a strong partnership in the running of the pre-school with management & staff.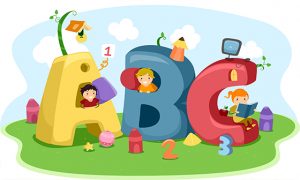 We are a small and friendly pre-school, currently employing staff who are all fully qualified with numerous year's experience.
Many children and parents have passed through our doors and we have a long-standing reputation in the village and further afield for providing the first part of your child's educational journey.
We update our training regularly to make sure your child gets the best out of their time at Breadsall. We support children who speak English as an additional language, children with disabilities and those with special needs. We have again recently been awarded 'GOOD' rating by Ofsted. You can read the full report here.
Our Approach
Your Child's Development is our primary objective
When your child joins our pre-school he/she will be allocated a 'key-person'. Your child's key-person is responsible for your child's development records; they carry out a series of observations (along with other key-persons) and assessments to see how your child is progressing and record this in your child's workbook. You can ask to see this record at any time and we also hold parent afternoons to discuss your child's progress.
The Early Years Foundation Stage (E.Y.F.S) was revised in 2021, targeting children from birth to the end of the reception year.
Children are expected to undertake learning activities, which enable them to achieve the early learning goals by the end of the foundation stage. At Breadsall Pre-school, we cover the 7 areas of learning:
Communication & Language

Personal, Social and Emotional Development

Physical Development

Literacy

Mathematics

Understanding the World

Expressive Arts & Design
Admission & Times
Children are admitted regardless of race, creed, ability or gender, following the criteria laid out below;
Children must be at least 2 years of age.
We are registered to cater for a maximum of twenty four children per session.
Places are allocated in accordance with the admissions policy.
All children are welcome to stay all day and for lunch of which you will need to provide a packed lunch. Please see our session times below;
9.00 – 12.00 Every morning
12.00 – 3.00 Tuesday to Thursday 
Fees & Funding
Fees from November 2022 are;
£15.00 per session for 2 year olds (payable termly)
£13.50 per session for 3/4 year olds (payable termly)
20p per session voluntary contribution for snack (termly)
Starting from the term following their third birthday all children are entitled to receive up to 15 hours government funding.  There is also funding available to some 2 year olds and some parents will qualify for additional above 15 hours funding for 3-4 years. Please speak to the pre-school manager for more details.
For more information about funding please visit https://www.childcarechoices.gov.uk
We are a registered charity and we are not a profit-making organisation. Fees are calculated to cover regular expenses such as staff wages, training costs, insurance, rent and expendable materials. Money for replacing and purchasing new equipment is met through fundraising activities.
You can help us to raise funds too…
Autumn Term (2022):
5th Sep – 21st Oct
31st Oct – 22nd Dec
Spring Term (2023):
9th Jan – 17th Feb
27th Feb – 31st Mar
Summer Term (2023):
17th Apr – 26th May
5th Jun – 21st Jul
Inset Days
(2022/23):
Thu 1st Sept 2022
Fri 2nd Sept 2022
Fri 11th Nov 2022
Thu 22nd Dec 2022
Mon 1st May 2023 (Bank Holiday)
Thu 4th May 2023 (School closed as hall will be a polling station)
Mon 8th May 2023 (Closed for Kings Coronations Bank Holiday)
Tue 27th Jun 2023
Autumn Term (2023):
4th Sep – 27th Oct
6th Nov – 21st Dec
Spring Term (2024):
8th Jan – 16th Feb
26th Feb – 28th Mar
Summer Term (2024):
15th Apr – 24th May
3rd Jun – 19th Jul
Inset Days
(2023/24):
Thu 12th Oct 2023
Fri 22nd Dec 2023
Tue 13th Feb 2024
Mon 6th May 2024 (Bank Holiday)
Mon 22nd July 2024
Tues 23rd July 2024